Steps:
Under macro section select canvas board. In this example, a sample SWOT board is chosen and filled with some related data.
Add Excellentable macro and fill in some sample values and save it.
Publish the page.
When the page is in view mode, check:
→ Whether the excellentable macro displays the data
→ Edit table functionality works and
→ Filter works properly.
Screenshots:
1) A SWOT analysis board along with excellentable macro in the same page.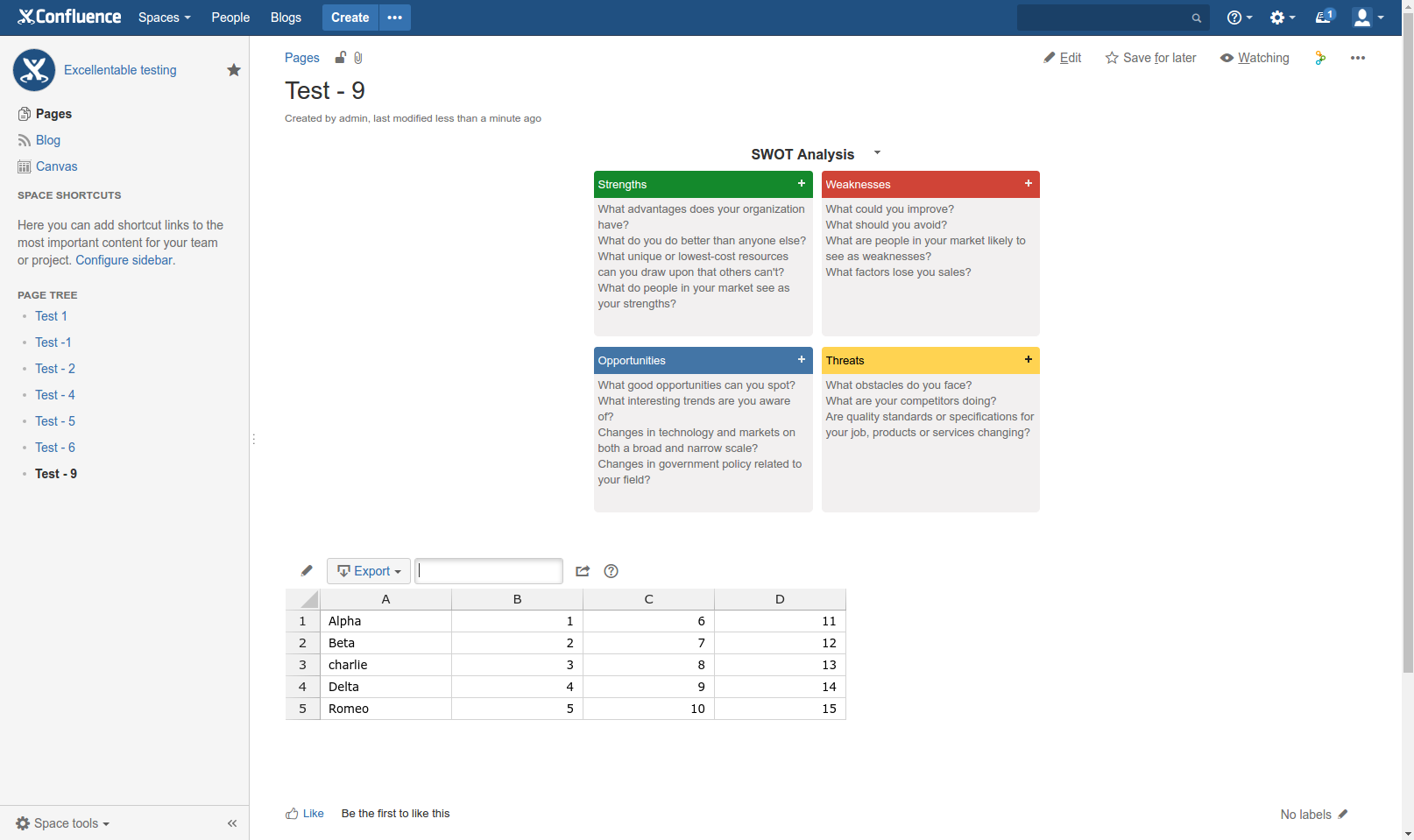 2) Checking filter