ConfiForms. Data Forms & Workflows
Steps:
Under macro section, select other macros and choose ConfiForms Form Definition. Add two sample form elements.
The name of the form and field names has to be alpha numeric.
Add Excellentable macro and fill in some sample values and save it.
Publish the page.
When the page is in view mode, check:
→ Whether the excellentable macro displays the data
→ Edit table functionality works and
→ Filter works properly.
Screenshots:
1) A sample CofiForm form and excellentable macro in the sample page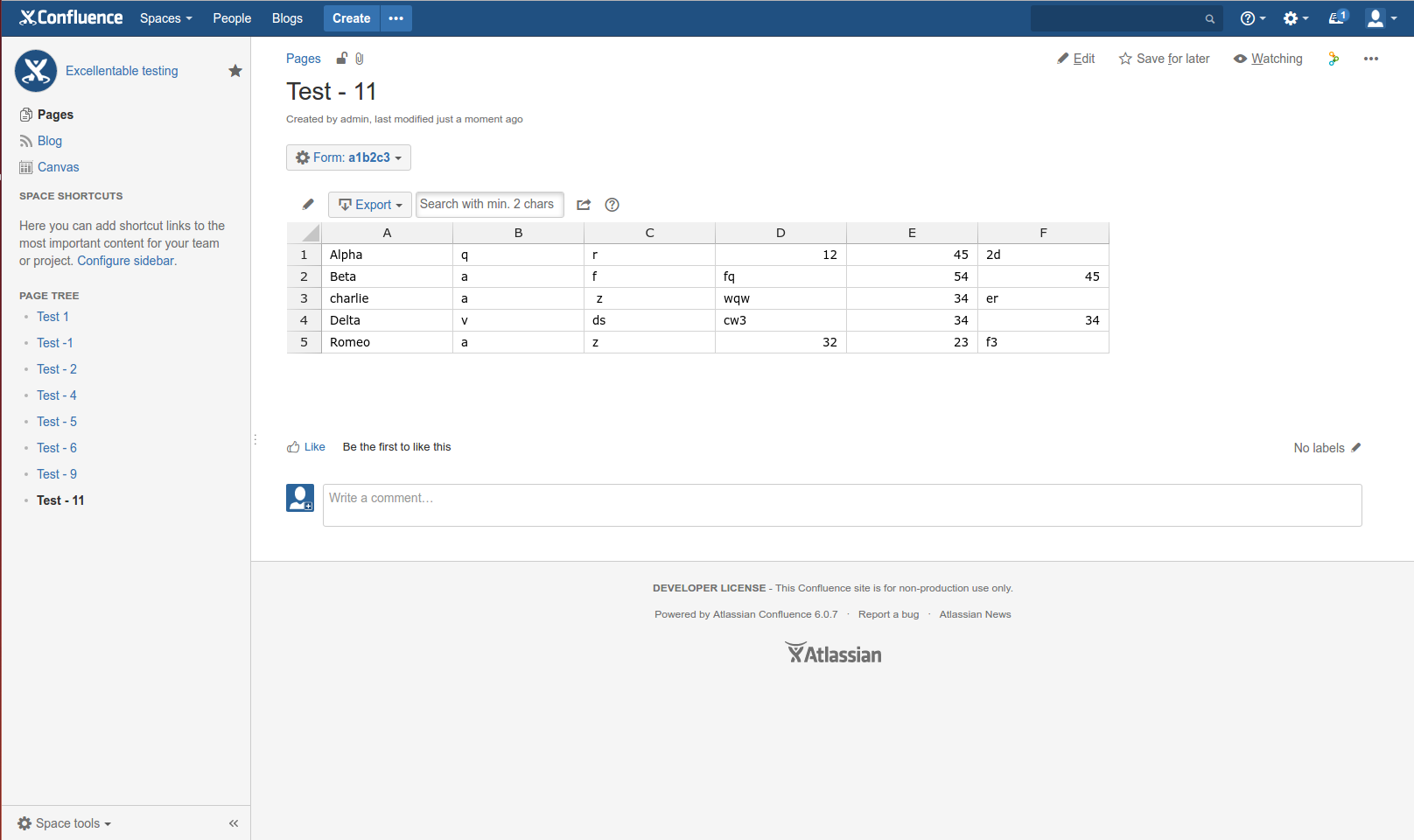 2) Checking the filter