Fix for Tasks page in Confluence not loading with Excellentable
Problem
Users installing either Excellentable versions 4.3.0 or 4.3.0.1 have noted complications with Confluence. The Tasks page under the users' profile is not loading the assigned Confluence pages to the user. All that is seen is the loading icon which doesn't end.
Symptoms
The Tasks page continues to load, as shown below: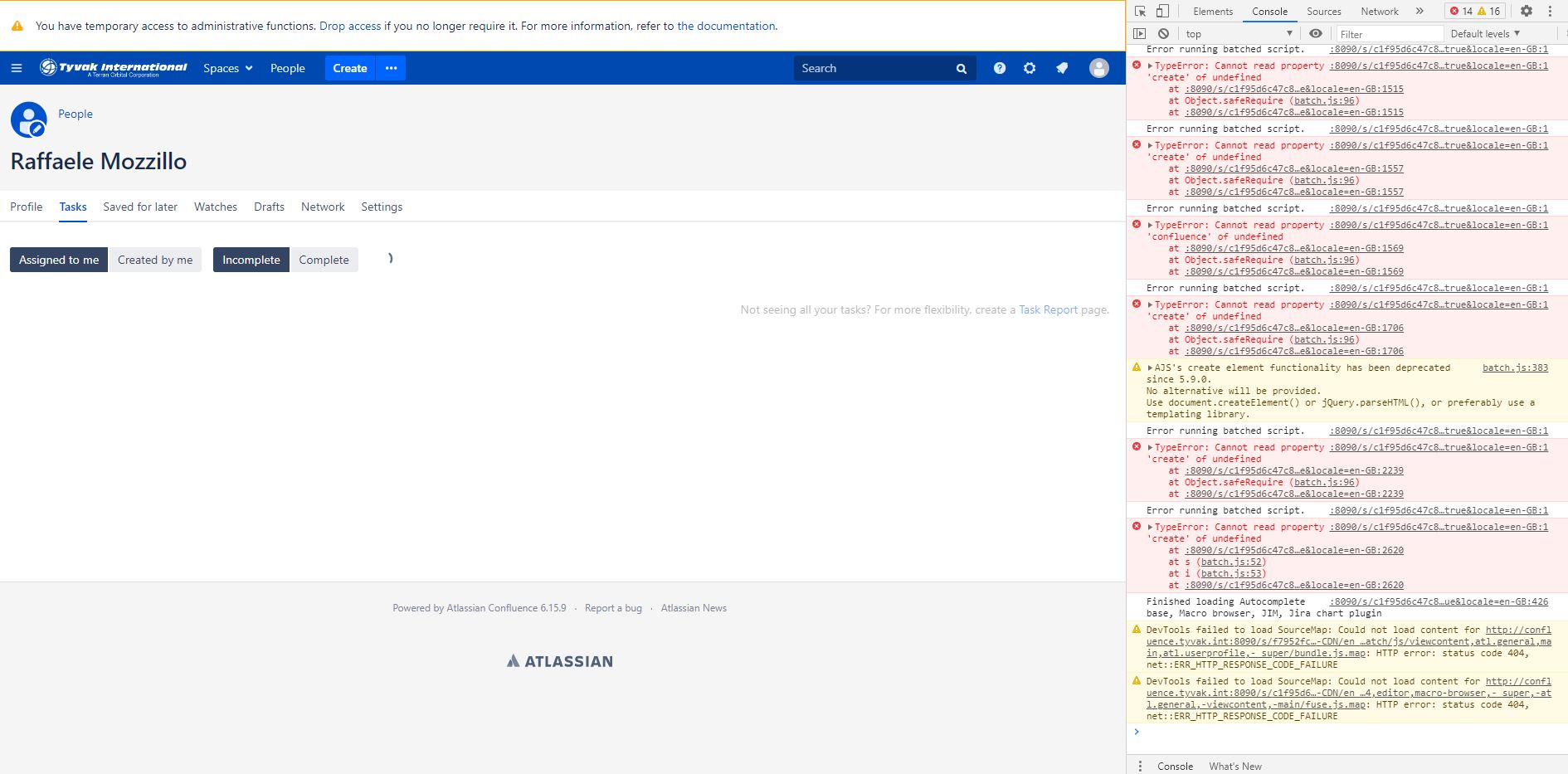 Steps
Install either Excellentable version 4.3.0 or 4.3.0.1
Head to your profile
Tap on the Tasks tab
Expected: The page should load with all Confluence tasks assigned to that user
Actual: The loading doesn't end, no tasks assigned to user shows up
Resolution
The fix has been validated and added to the hotfix version 4.3.0.2. We had released this version to the Atlassian marketplace on .