Fix for when printing doesn't work in Microsoft Edge browser
Problem
If a user tries to print an Excellentable Table in Edge Browser (Microsoft Edge 44.18362.449.0), the preview remains blank and only a blank page is printed. This is not an issue with other browsers like Chrome.
Symptoms
The preview screen is blank, as seen below.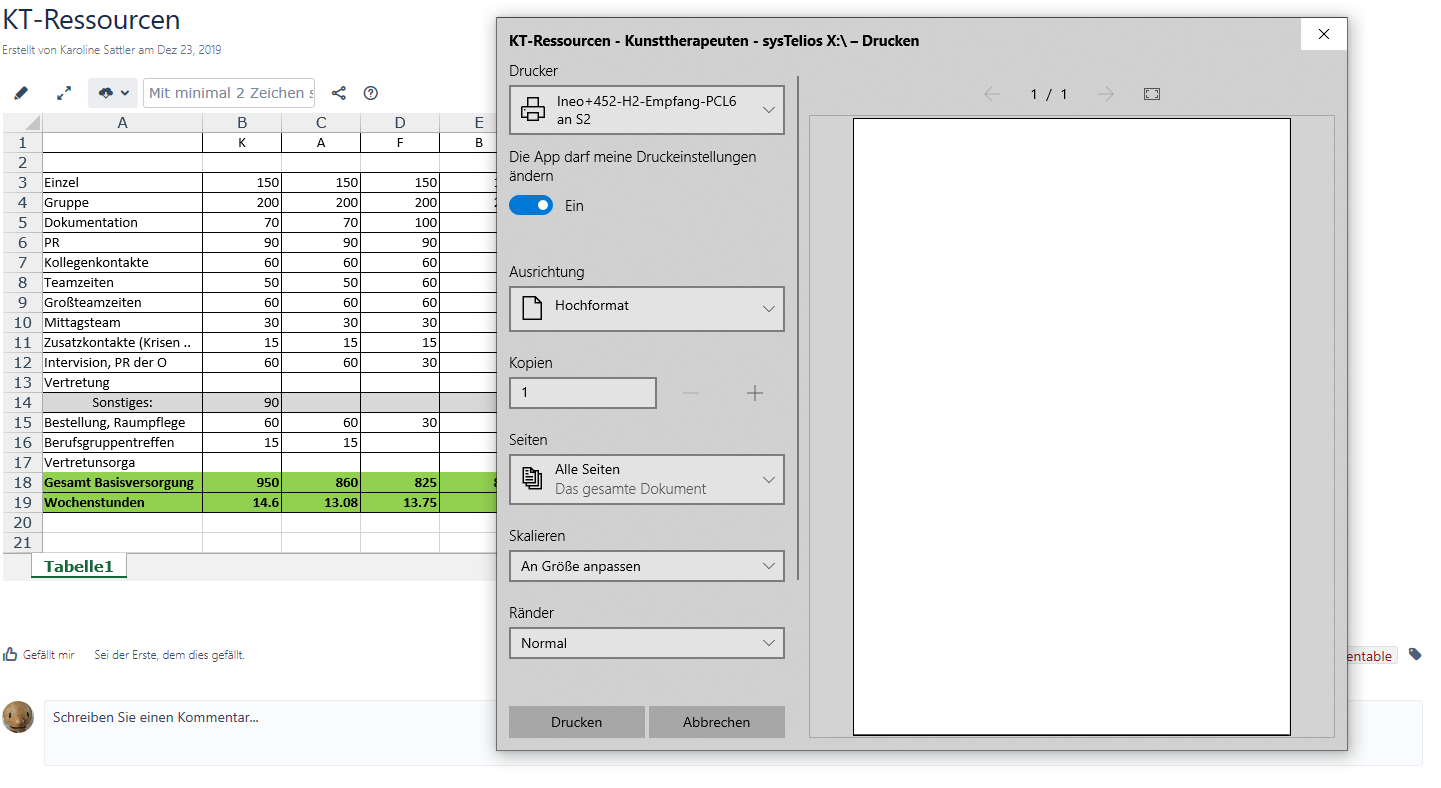 Step-by-step guide
Created the page with the Excellentable
Updated with the data into it
Select the View tab> print area from the excellentable
Use keyboard keys Ctrl + P for print in the Microsoft browser
The table is not visible in the preview mode - refer to the attached print screen.
Resolution
Install Excellentable v4.2.1.1, released on , or newer version in which Addteq addressed and fixed the printing issue.