Definition of INDIRECT:
Returns a cell reference specified by a string.
Sample Usage
INDIRECT("Sheet2!"&B10)
INDIRECT("A2")
INDIRECT("R2C3", FALSE)
Syntax
INDIRECT(cell_reference_as_string, [is_A1_notation])
cell_reference_as_string - A cell reference, written as a string with surrounding quotation marks.
is_A1_notation - [OPTIONAL - TRUE by default] - Indicates if the cell reference is in A1 notation or R1C1 notation.
Step 1. To use the INDIRECT Formula, start with the Excellentable you would like to edit.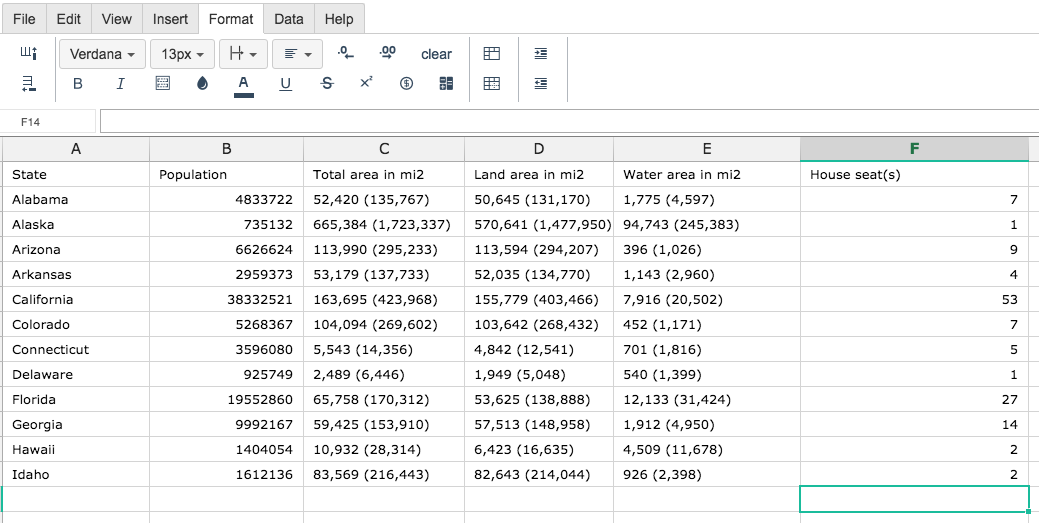 Step 2. Then type the INDIRECT formula into the cell you have chosen to display the outcome: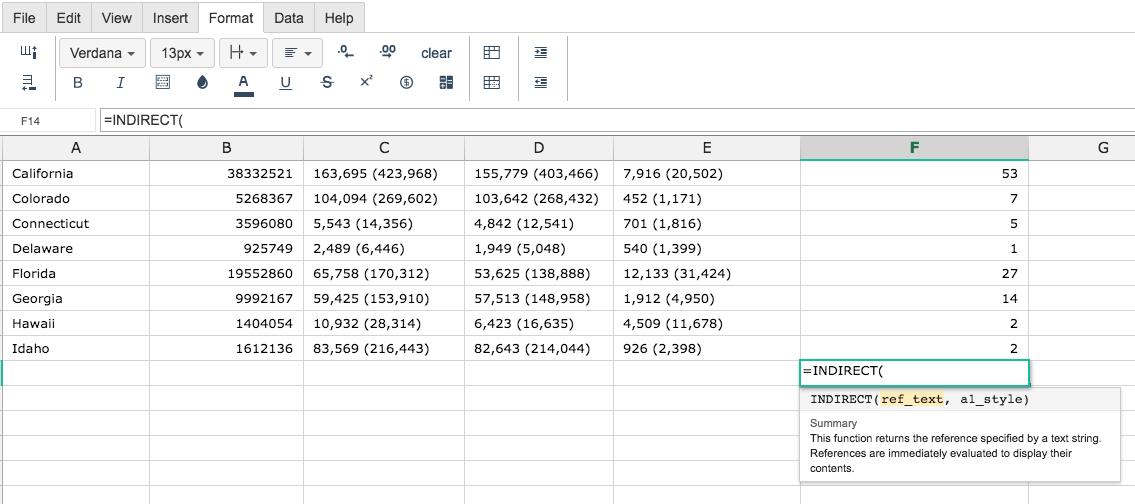 Step 3. Fill in the 2 values.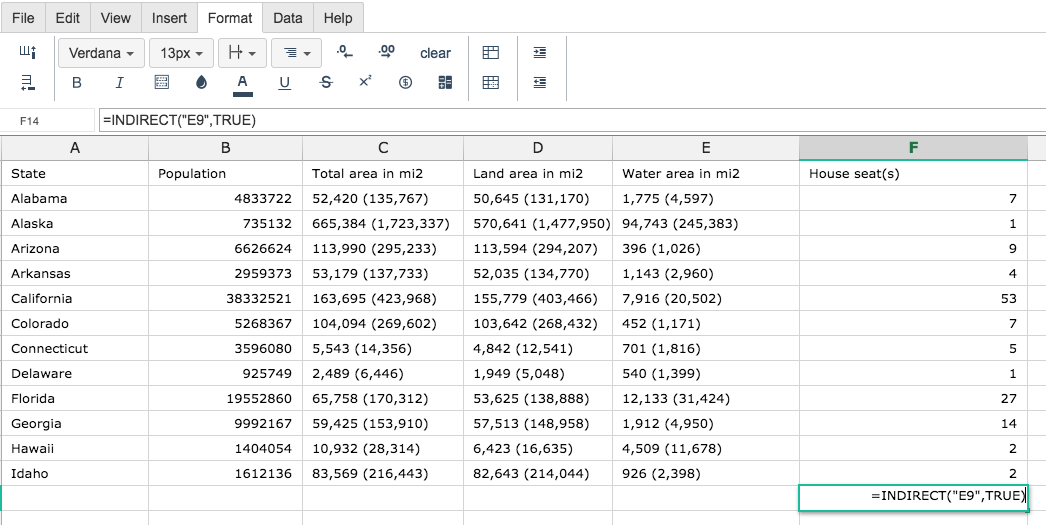 By adding the values you would like to calculate, Excellentable generates the outcome: