Instance Level - Font Family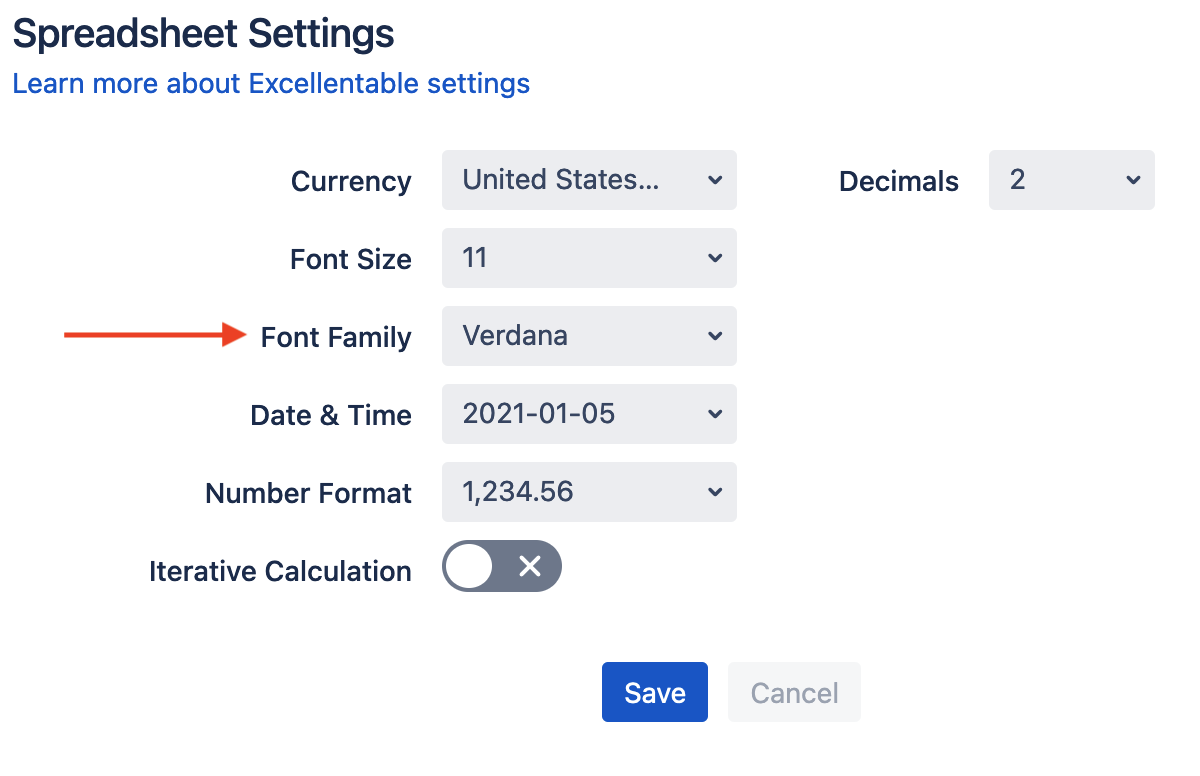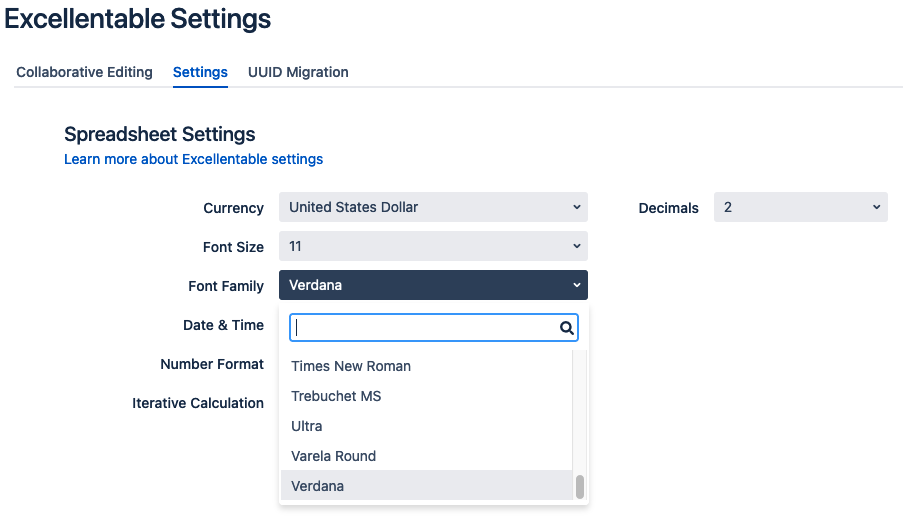 What does Font Family mean?
Setting the Font Family at the Instance Level sets the default Font Family used for all Excellentables under this Instance. The Font Family selected will change what Font is used to the selected way within the Excellentable.
How to get to it?
Follow instructions in How to get to Instance Settings.
Click drop down next to Font Family.
You will have the ability to search for the Font Family you'd like to use by either using the search box or scrolling.
Available Fonts
Fonts
Amatic SC
Arial
Arial Black
Bree Serif
Calibri
Cambria
Century
Comic Sans MS
Courier New
Garamond
Georgia
Impact
Merriweather
Permanent Marker
Playfair Display
Roboto
Roboto Mono
Tahoma
Times New Roman
Trebuchet MS
Ultra
Varela Round
Verdana