After you've gone through your comments back and forth, you may want to keep a record of that comment thread but no longer want to directly see it within the Excellentable. This is where the "Resolve" comment function comes into play.
NOTE: You can only resolve comments threads you started.
Step 1
Go to the comment you wish to delete either directly in the cell or the comment in the "All Comments" view.
Step 2
Select the ellipsis next to the comment you wish to edit.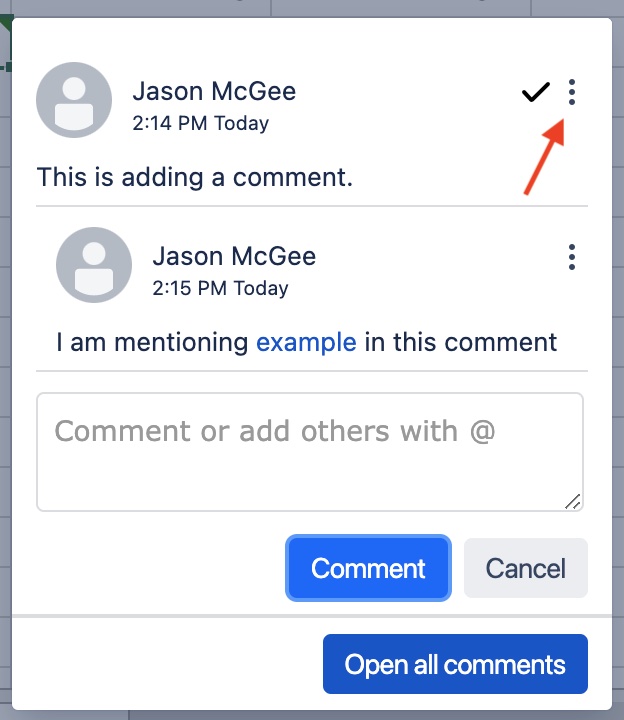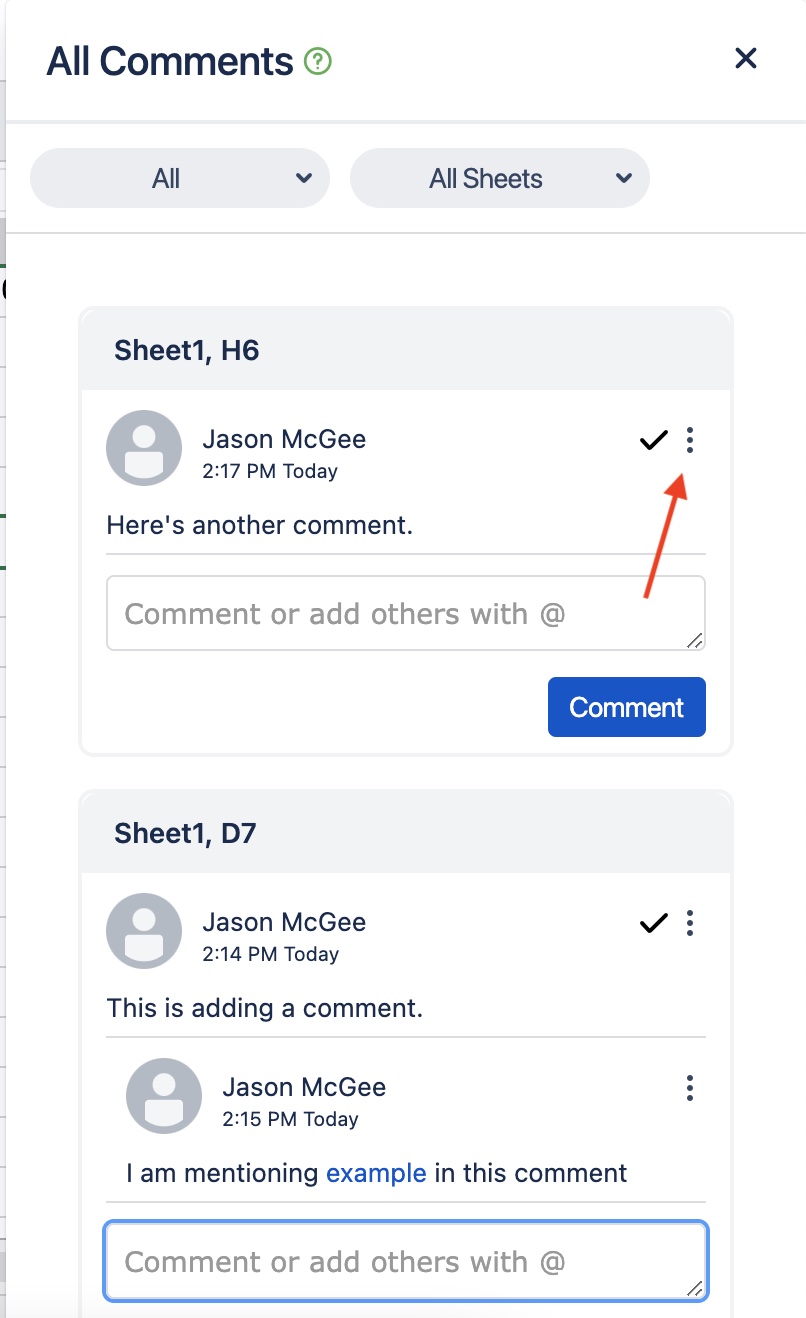 Step 3
Select "Resolve" from the menu.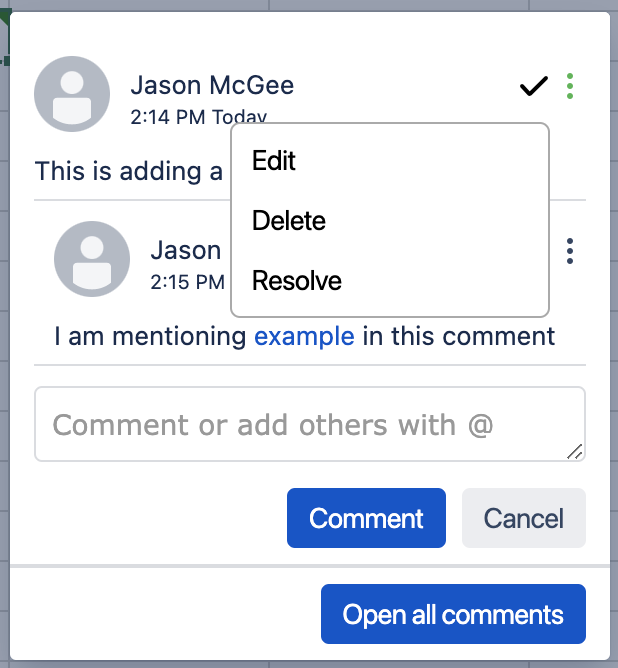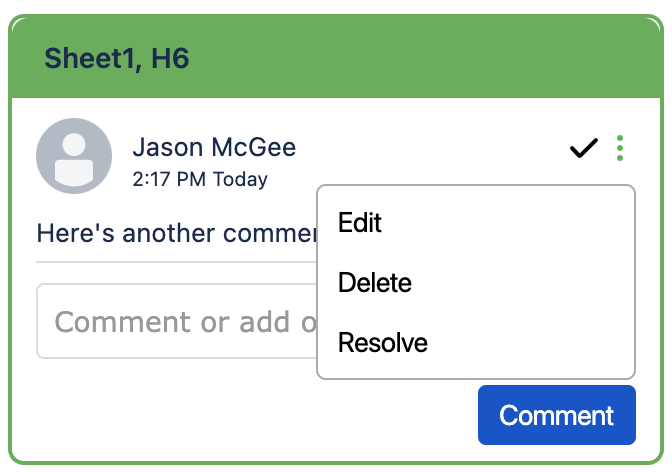 Step 4
Clicking "Resolve" will mark the comment as Resolved. This status has the comment thread no longer show up directly on the Excellentable but will still show up in the "All Comments" view. The Resolved comment shows up as grey within the All Comments view.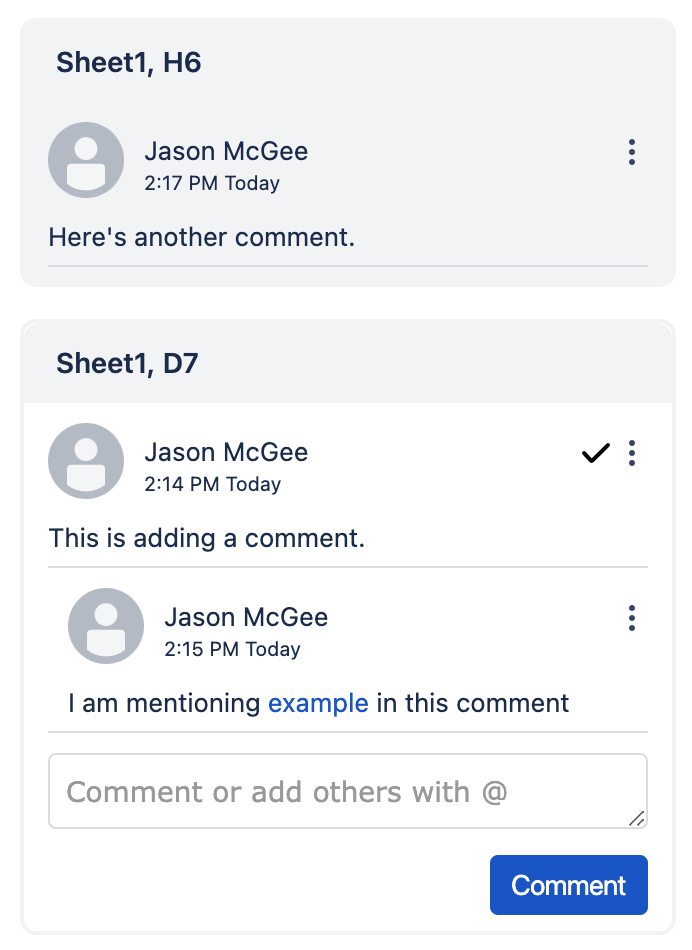 Step 5
If you wish to "Reopen" the comment thread, all you have to do is select the ellipsis next to the Resolved comment and select "Reopen". The comment will now show up on the Excellentable and as an active comment.