Steps:
Under macro section select Scroll ImageMap macro.
It will ask for image upload, add some image.
It provides few options and one such was linking to another confluence page, when clicked over a specific region of the image.
Add Excellentable macro and fill in some sample values and save it.
Publish the page.
When the page is in view mode, check:
→ Whether the excellentable macro displays the data
→ Edit table functionality works and
→ Filter works properly.
Screenshots:
1) Scroll ImageMap and excellentable macros are added to the same page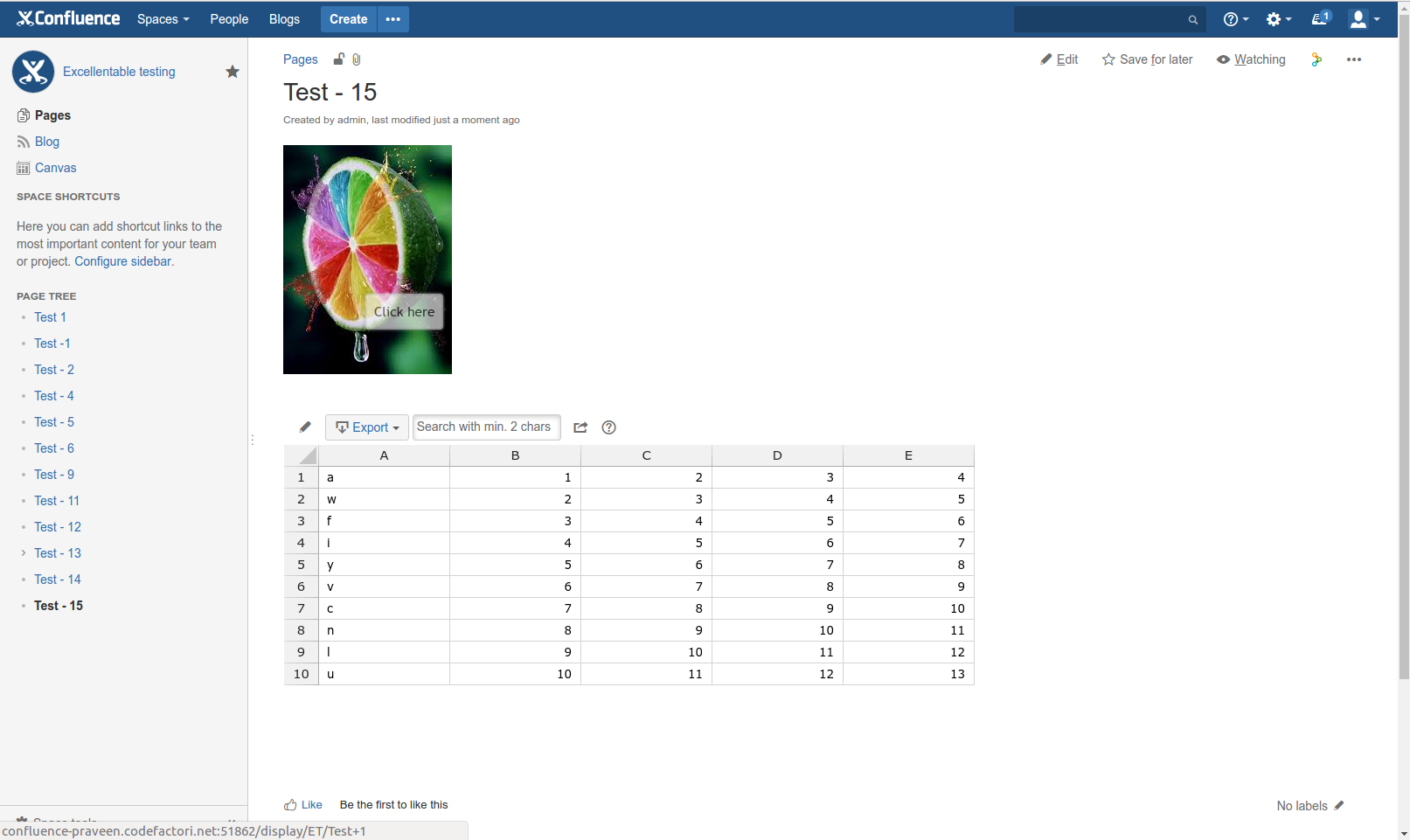 2) Option in Scroll ImageMap to link to different confluence page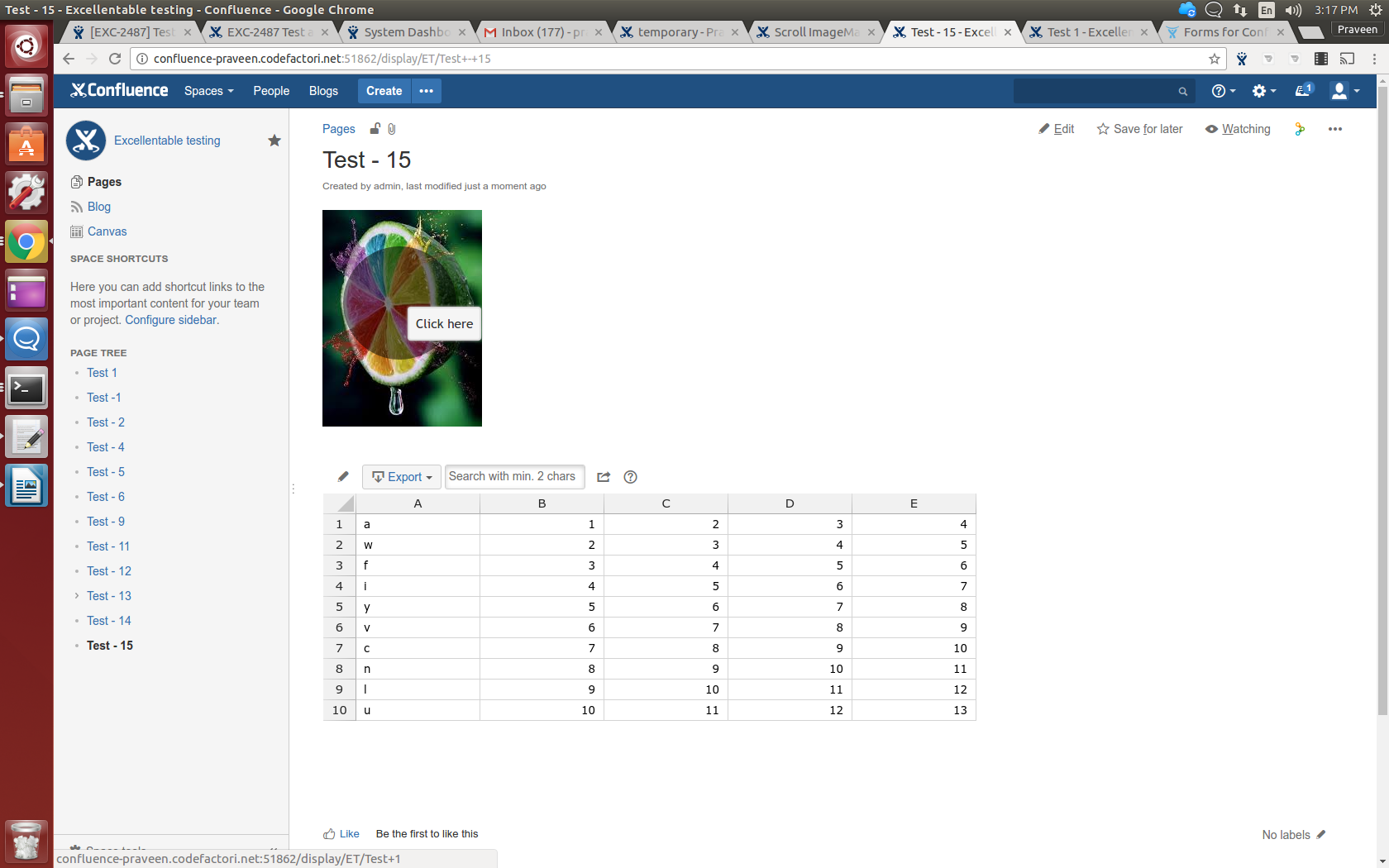 3) Checking filter