How to downgrade Excellentable to a lower version
The downgrade has tested between Excellentable 4.0 and Excellentable 3.7.6.6 versions. We suggest raising a support issue on questions concerning downgrade between other versions.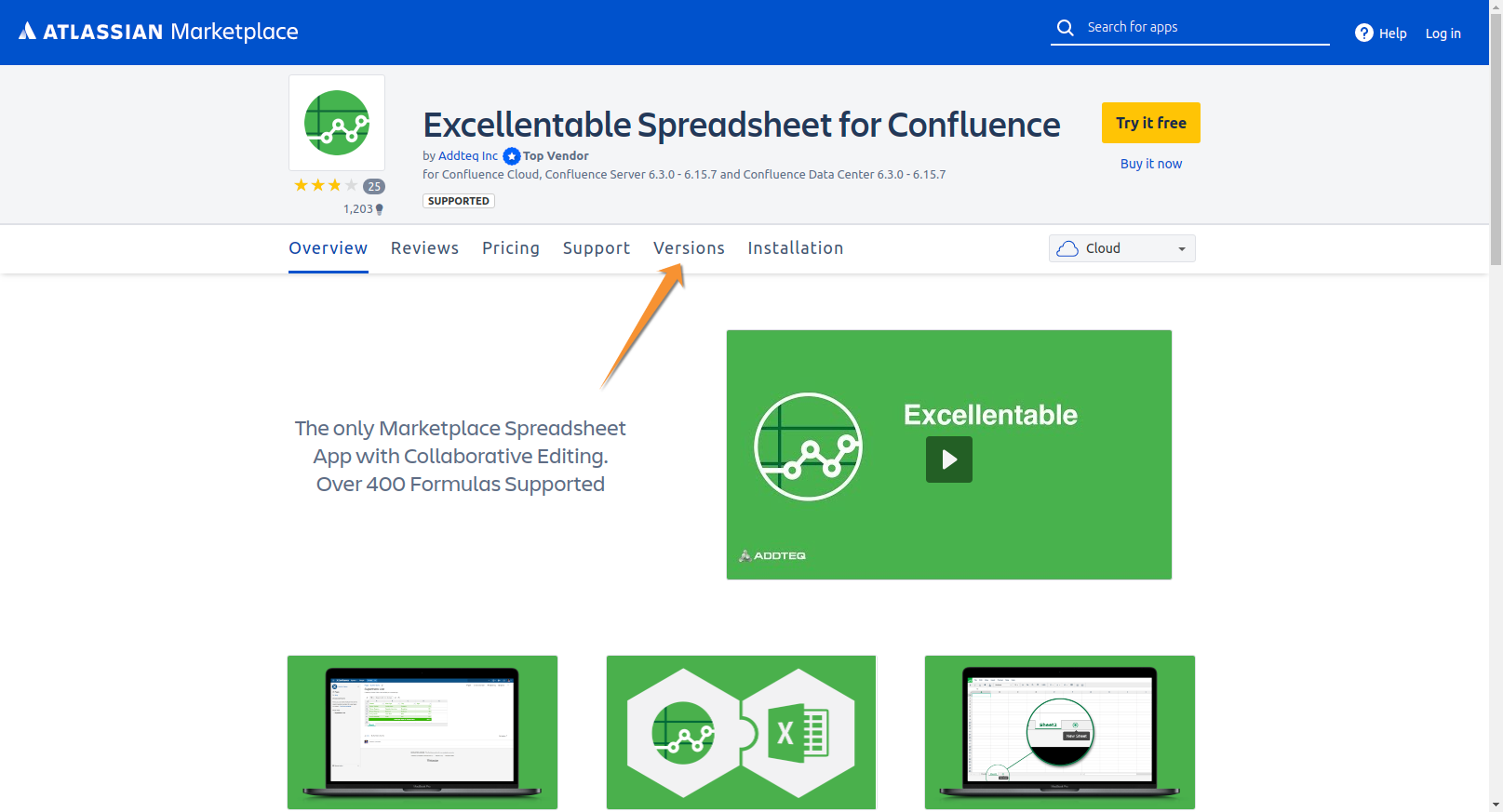 Click on See all Versions.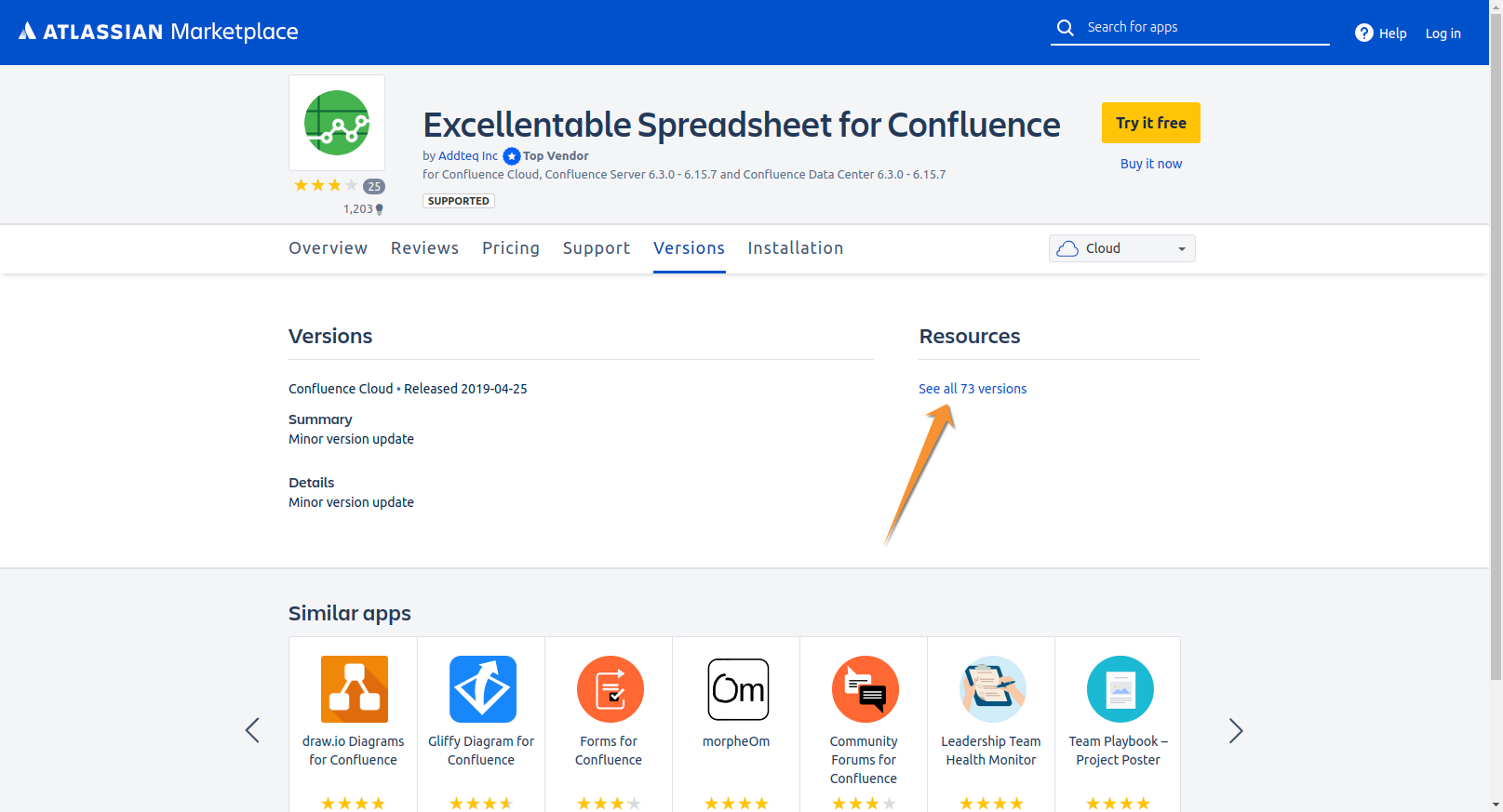 Download the server version which you want to downgrade to. For example 3.7.6.6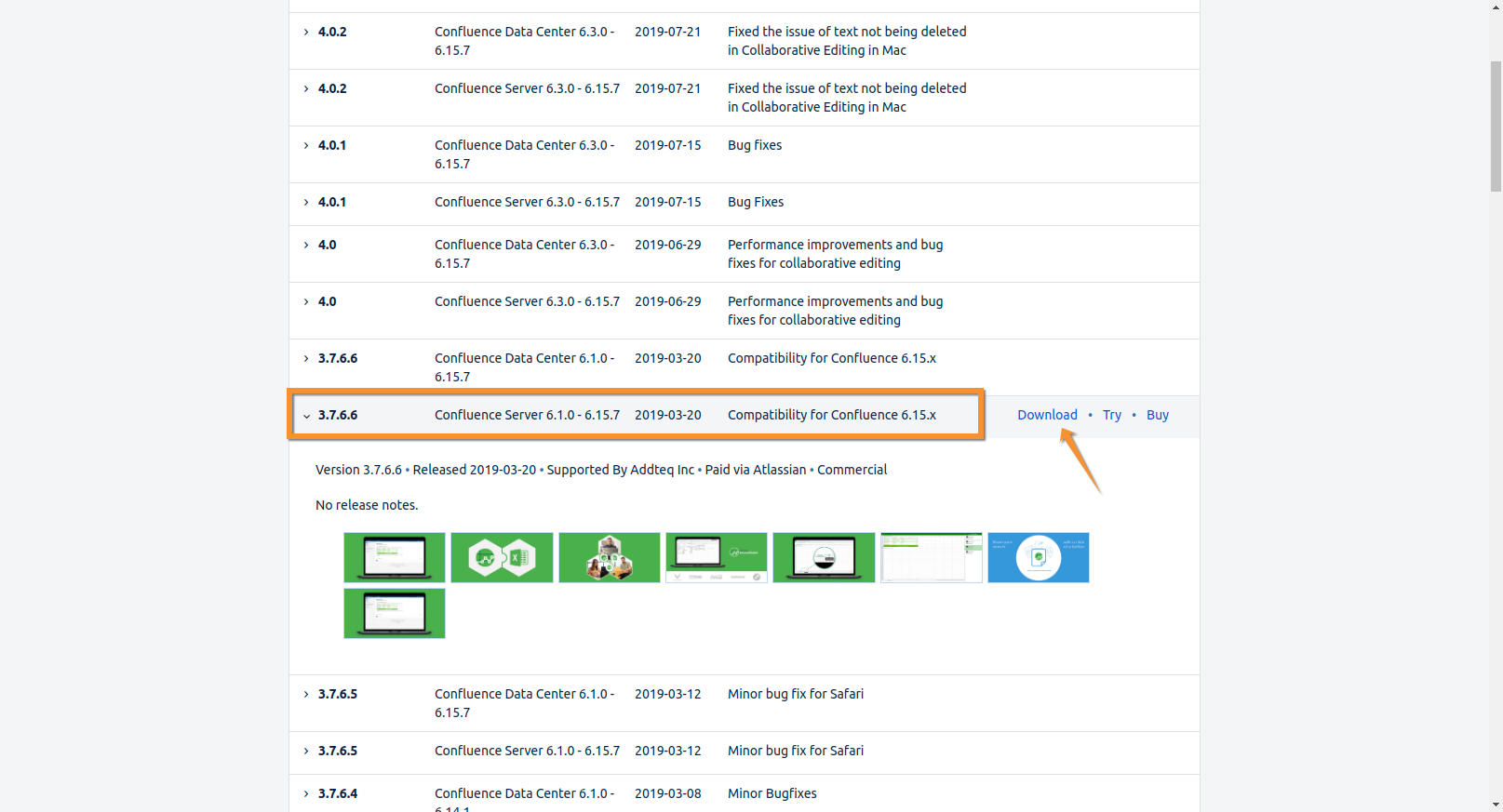 Once you click on download, you should see the .obr file being downloaded. For example "Excellentable-3.7.6.6.obr"
Go to the Manage Apps in Confluence. Enter the administrator credentials if asked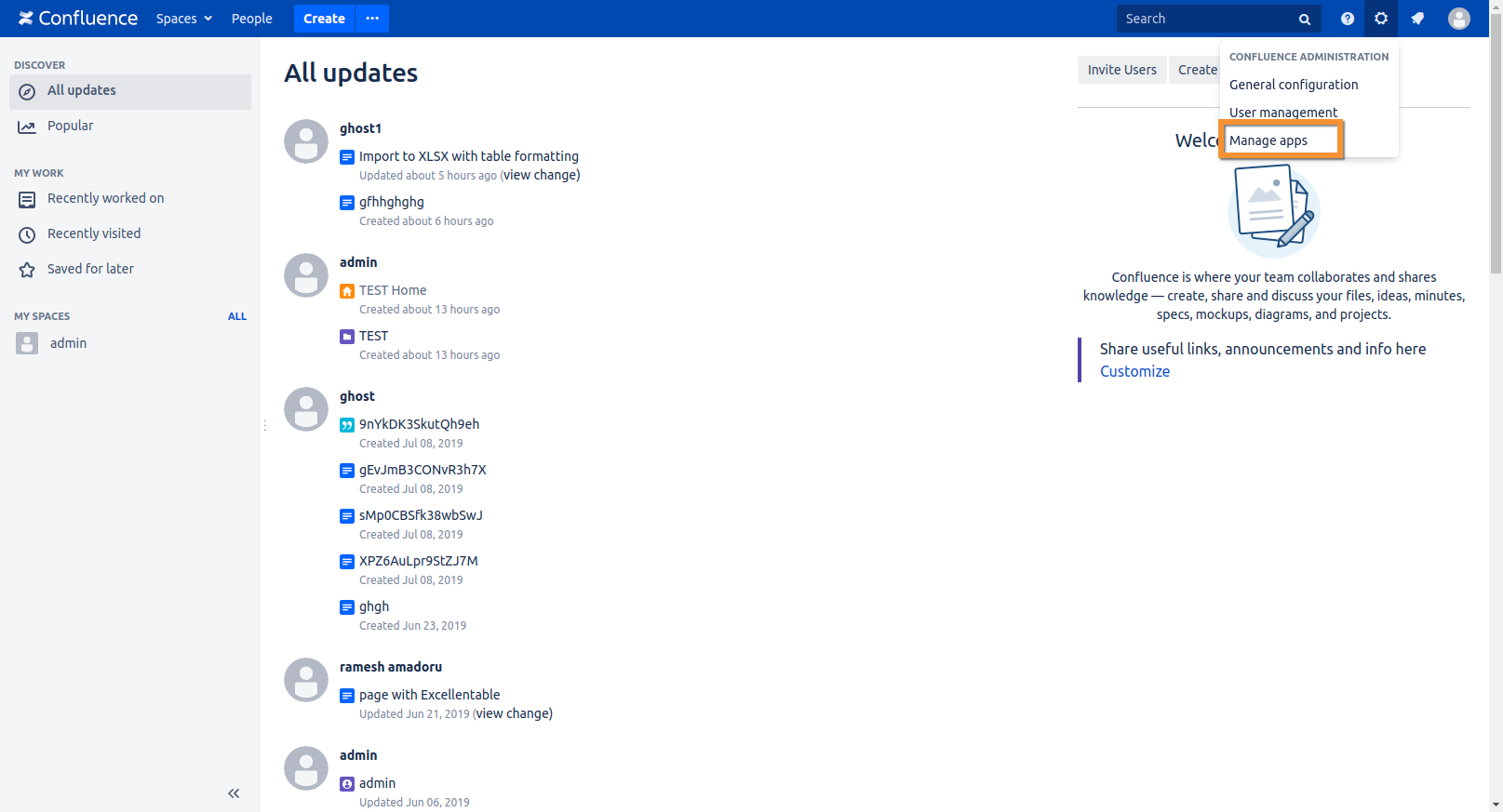 Click on Uninstall to remove the existing version of Excellentable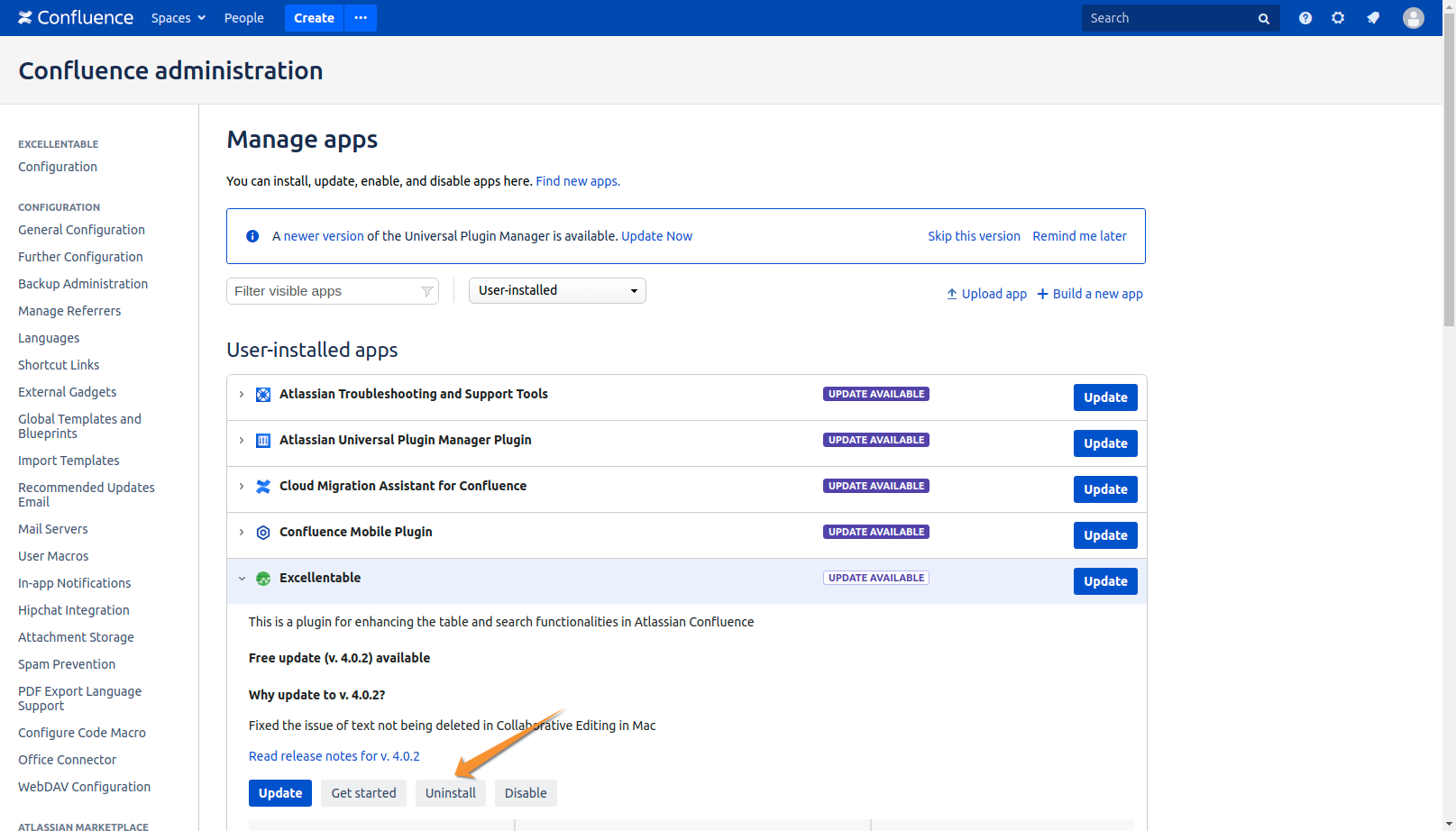 Once the existing version is uninstalled, Click on upload app.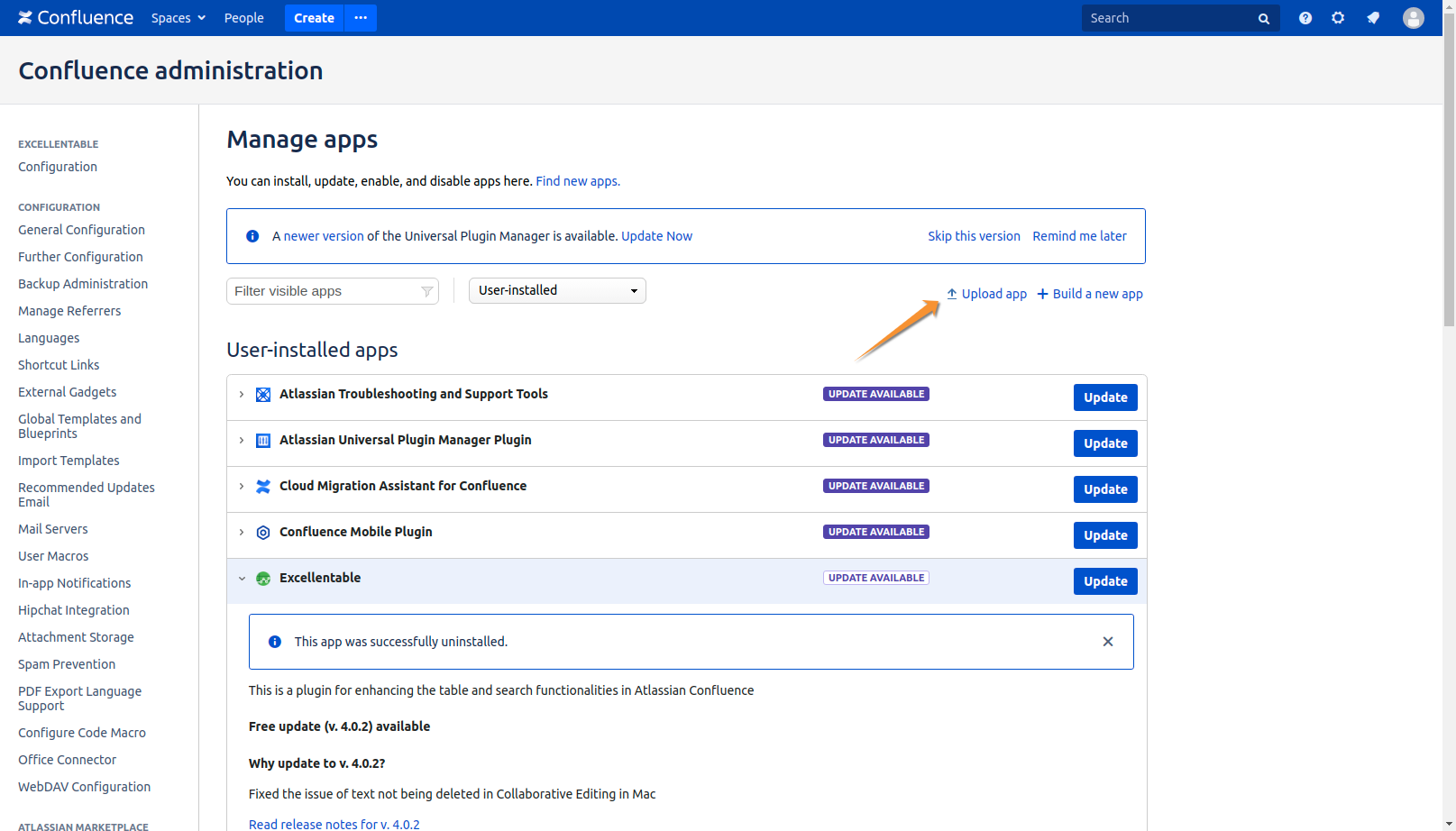 Click on Choose File and select the downloaded .obr file and Click on Upload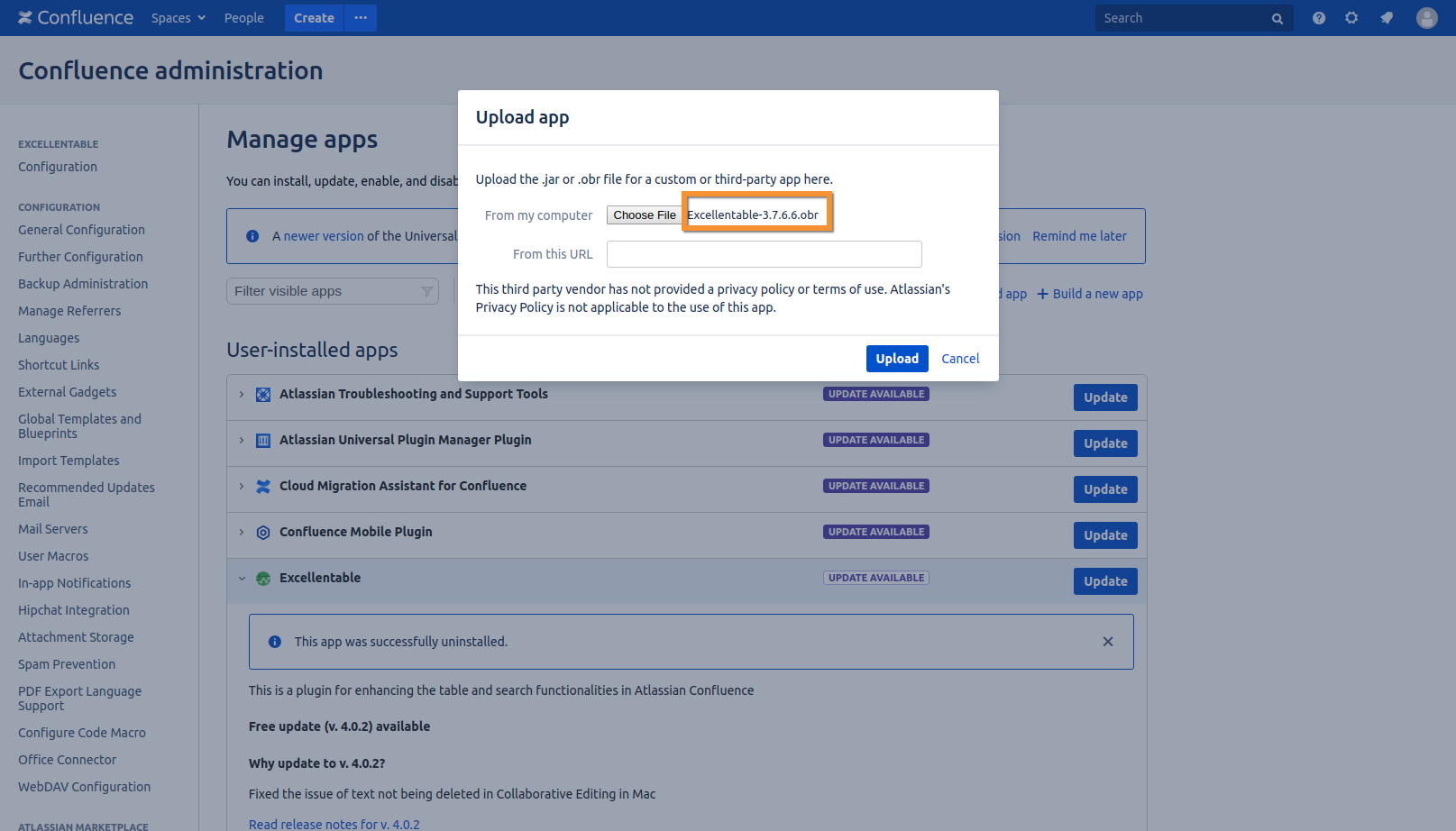 Check the version of the installed Excellentable